Why Work For Vital Home Health Services?
Our Team
Vital Home Health Services understand that our staff are our most important asset, which is why we provide them with regular training, education, flexibility and support.
We have a genuine commitment to work/life balance which enables our staff to choose where they would like to work, on which days and at what times to suit them and their lifestyle. If you would like to join our team of highly professional, dedicated and caring staff, please complete the below form and we will be in contact with you shortly.
We employ staff in NSW and Tasmania.
Find out what positions we have available now on Seek!
Equal opportunity and diversity at Vital Home Health Services
At Vital Home Health Services, we believe in providing equal workplace opportunities and rights to all of our employees and working with a team of diverse employees to enhance the business through different perspectives, experience and knowledge.
Equal opportunities in our work mean that none of our team members is or will ever be discriminated for their race, colour, religion, sexual orientation, gender, age, physical or mental disability, marital status, pregnancy, political opinion, family or carer's responsibility, place of birth, social origin or industrial activities (such as belonging to a union).
Vital Home Health Services is committed to reconciliation by focusing on fostering relationships, respect and opportunities with Indigenous Australians. In achieving equality and making a positive impact, Aboriginal and Torres Strait Islander people are highly encouraged to express interest and apply to any positions available.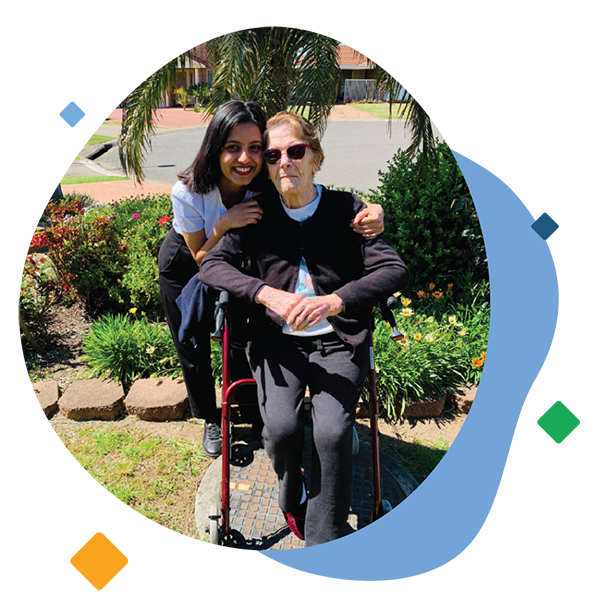 Men in Nursing
Male nurses are also encouraged to apply within. Vital Home Health Services values all genders, races, religions, and cultures and we never discriminate on the ground of any when interviewing nurses for positions available within our Company.
Having male nurses helps diversify our profession, bring new fresh ideas from a male perspective and it would help many male clients that wish to or prefer to receive care from a male worker.
Want a rewarding career with
Vital Home Health Services?