Vital Home Health Services is an approved provider of icare health services. icare deliver world-class insurance and care services to the businesses, people and communities of NSW. Whether a person is severely injured in the workplace or on our roads, icare supports their long-term care needs to improve quality of life, including helping people return to work.
Below is information on some of the three main types of injuries icare health services can provide support for. Vital Home Health Services can help you navigate through the intricate network of icare insurance and care, so please do not hesitate to contact us should you have questions about making a claim and receiving in-home nursing, icare health services and support.

Dust Diseases
Dust diseases are caused by inhaling dust on construction and industrial sites.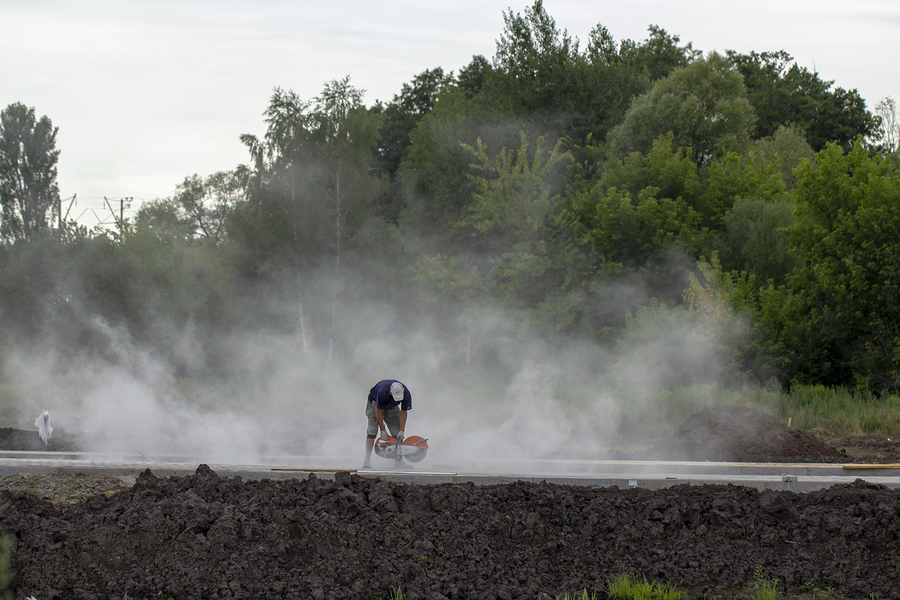 While majority of dust diseases cases are caused by asbestos inhalation, it's not the only situation that can cause a dust-related disease to develop. Some other materials that can cause dust diseases are:
· Crystalline silica
· Hard metals, such as tungsten and cobalt
· Aluminium, beryllium
· Bagasse, cotton and mouldy hay
· Straw or grain
Dust can be inhaled on a work site when it is disturbed or created. While the risk of developing a dust-related disease is low, symptoms don't usually to appear for many years. You should take workplace safety precautions in order to minimise any risk, such as dust suppression measures and personal protective equipment. Please visit the SafeWork NSW website for more information on workplace safety and dust.

Workers Insurance
Even if your employer does not have workers insurance, you can still make a claim through icare if you are injured at work and require support during your recovery.
icare covers several types of claims including but not limited to medical treatment and rehabilitation, permanent impairment including hearing, work break and journey injuries.

Lifetime Care & Support
icare's Lifetime Care & Support Scheme is designed to help support the lifetime care of people severely injured in a road accident. The scheme is funded by your Compulsory Third Party Insurance.

The scheme can support you for your care, treatment and rehabilitation due to severe injuries sustained in a road accident, including hospital stays, medical treatment and equipment, home and vehicle modifications, in home nursing care and support, as well as assisting you to return to work or study.

You may be eligible for support under this scheme if you've suffered an injury that permanently affects your life such as spinal injury, brain injury, burns, amputation or blindness. To learn more about eligibility or to apply, visit the icare website or contact us.

Sporting Injuries
icare can also cover you for serious injuries sustained while at school or a sporting event organised by a community sporting club in NSW. Such injuries that are covered are injuries that cause permanent loss of arms, legs, hearing eyesight or mental capacity.

Vital Home Health Services provides the following icare home care services:
Cognitive Behavioural Support
More Information
For more information on icare or to make a claim, please visit their website.