Veterans Home Care Services (DVA)
Are you or a loved one a war veteran or a war widow in need of high-quality in-home care services?
You may have heard about funding available from the Department of Veterans' Affairs, Community Nursing Programme. This service gives Australian veterans and their widows access to funded in-home care from a community nurse.
Vital Home Health Services is an accredited and approved DVA Nursing provider, supporting Australian veterans with person-centric care in their own homes, we have been serving the Veteran Community since 2009. We have helps hundreds of people to achieve safe and comfortable care and services at home and avoid the need for early residential Nursing Home Placements
Read on to learn about Vital Home Healths Community Nursing services including DVA eligibility, access, and the benefits of the services available.
What is the Department of Veterans' Affairs?
The Australian Government created the Department of Veterans' Affairs (DVA) in 1976 to support war veterans and their families with numerous services, including community-based health care.
The Community Nursing Program – provided by the DVA – is now a well-established service in Australia and one highly recommended to eligible people to gain high-quality clinical care from professionally-trained nurses.
The program's purpose is to ensure any war veterans or eligible family members receiving care can retain their independence, quality of life and good health, all from the comfort of home.
Accessing the DVA Community Nursing Fund
The DVA Community Nursing Program provides care that meets the clinical needs of 'entitled persons', with eligibility coming from one of two ways:
DVA Gold Card holder: if you are a veteran or war widow with current Gold Card status, you are eligible for the CLINICAL AND PERSONAL care services.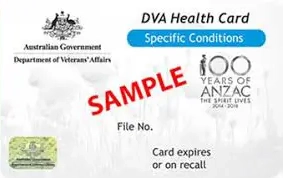 DVA White Card holder: if you hold a White Card and the DVA accepts your clinical condition as war-related, you may also be eligible. Current White Card holders are advised to speak directly with the DVA or your home care service provider for clarity.
Once eligible, entitled persons must also have a referral from their GP or hospital before seeking support from a home care provider, with details of the level of care required. 
Community Nursing Services provided through DVA
Since our Establishment, Vital Home Health Services has placed person-centred care at the heart of our services. 
We recognise how each client has different needs. That's why every DVA eligible client undergoes a Comprehensive Community Nursing Assessment by an experienced Community Nurse, ensuring the care provided is personalised, considering every aspect of a person's life including, doctor recommendations, any reported health conditions surroundings and preferences. This allows Vital Home Health Services to tailor and deliver a bespoke service to support an individual's clinical needs within their home.
Regardless of the level of service a client receives, our ultimate aim is to provide optimum clinical support in people in their home to keep them independent, happy, supported and healthy. 
Community Nursing Services from Vital are tailored to suit your individual needs. Here are some of the services your nurse can include in your bespoke support program: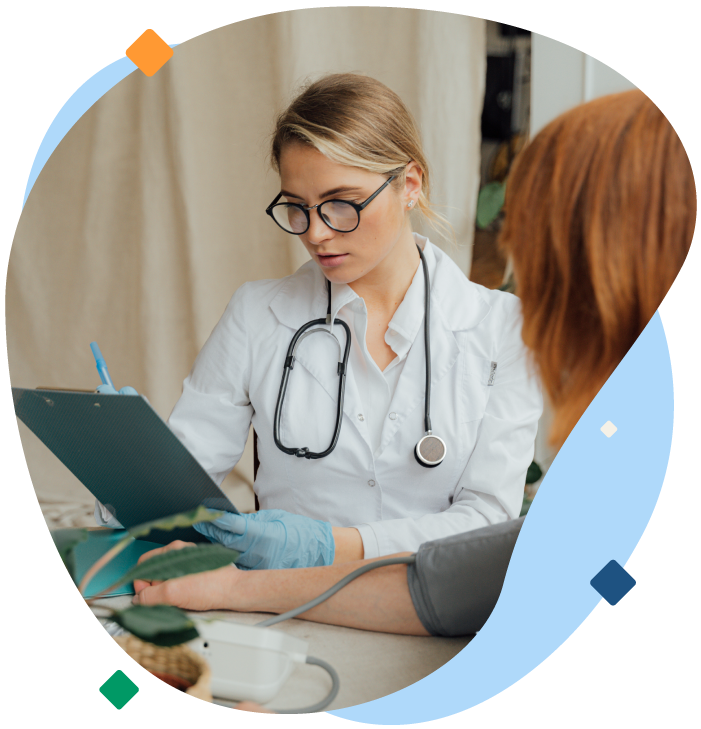 How Community Nursing Works at Vital
Vital Home Health Services provides various Community Nursing services to DVA clients designed to maintain their independence and the health and well-being of the entitled veteran or widow. Our team follows a strict process to ensure consistency and delivery of the right care and best practices to the correct people when needed.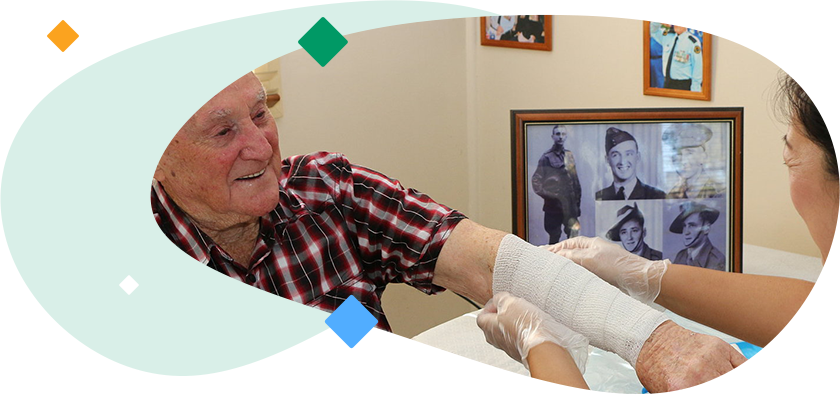 The Vital Community Nursing process:
Entitled veteran or widow receives a referral from their Doctor/GP or Hospital Discharge Planner

Our team arranges a home visit to get to know the client and assess their needs

During this visit, our Registered Nurse completes a comprehensive community nursing assessment

Then the Registered Nurse creates your personalised care plan, including arranging any additional relevant and required services needed to keep the client in the best health at home
Rest assured, the services offered always depends on the client's individual clinical and personal care needs – whether it's visiting once or twice a day to deliver medication or fortnightly to monthly for Chronic Disease Management and education.
Already have a GP referral?
Benefits of using DVA Community Nursing from Vital
Since 2009, Vital Home Health Services as a DVA approved provider has provided in-home nursing services and supported the war veterans' community with high-quality, people-centred care.
During this time, our team has earned a reputation as an industry leader in providing DVA Community Nursing Services – a provider with intrinsic knowledge, experience and who delivers exceptional service to our clients.
As a client, you can expect several benefits when you choose Vital for your veterans' home Services: 
Optimum people-centred care In your own home – keeping you independent, healthy and happy
A team of qualified nurses visiting your home, providing consistent service and support
Accredited Trusted, high-quality service from a registered provider with over a decade's experience in the veteran's home care program
Immediate access to more Vital home care services as and when you need them 
Ready to learn more about DVA home care from Vital?
DVA Community Nursing FAQs:
DVA Community Nursing is funded by the Australian Government through the Department of Veterans Affairs. There is no cost to program recipients.