National Disability Insurance Scheme (NDIS) Service Providers
What is the Nation Disability Insurance Scheme or NDIS?
Vital Home Health Services can provide on-site rapid antigen testing for businesses to give you and your staff peace of mind during the pandemic.
A rapid antigen test is quick and simple test that can indicate if someone may have Covid-19.
Frequent rapid antigen testing (every 72 hours) has been shown to have a positive impact in reducing mass outbreaks.
Having an on-site rapid antigen testing plan in place for your business means less time taken off work for you and your staff, waiting for PCR test results, and less impact to your productivity.
Whist self-testing is also available, many businesses are choosing to opt for fully managed point of care testing.
This is a service that is run by a qualified health care provider, such as Vital Home Health Services. And the tests are conducted by Registered Nurses.
We come to your location where our trained, qualified Registered Nursing staff conduct testing, process samples, and interpret the results and provide you with the results and reports.
We supply the test kits, as well as provide consultation for the next steps.
We can also attend your site to train staff on how to run consistent rapid antigen testing, that is effective, as well as how to process samples and interpret results.
CLICK HERE TO VIEW THE LATEST INFORMATION REGARDING THE COVID-19 VACCINE ROLLOUT FOR NDIS RECIPIENTS
CLICK HERE TO FIND OUT ABOUT ACCESS TO HOME TESTING FOR COVID-19
NDIS CLIENTS MAY CLICK HERE TO READ ABOUT CURRENT RESTRICTIONS
The National Disability Insurance Scheme or NDIS for short is a relatively new system of support available to people with disability, their families and carers. The NDIS is a national scheme supported by both the national and participating state and territory governments.
The NDIS is designed to support Australians under 65 who have permanent and significant disabilities and for many people, it will be the first time they receive disability support.
The NDIS attempts to take a lifetime approach to care by helping people early on in life to improve their longer-term outcomes.
The NDIS is not a system of welfare but rather a network that can provide people with information as well as connect them with various support groups such as specialist doctors, nursing services like Vital Home Health Services as well as support groups.
How We Can Support With NDIS Services
The care and services our care team provides are second to none the below list are the many ways Vital Home Health Services can support you with the NDIS:
NDIS Funding & What does it cover?
In terms of what the NDIS does cover, funding is available under three main categories:
1. Capital funding is for purchasing one-off items such as equipment.
2. Capacity funding for skill-building and core funding which covers day to day support such as personal care and nursing.
3. Core funding support that enables a participant to complete activities of daily living and enables them to work towards their goals and meet their objectives.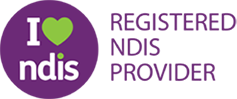 Why choose Vital as your NDIS Service Provider?
Vital Home Health Services are an approved NDIS provider, under the NDIS Quality and safeguards commission for the provision of services including:
· Community nursing
· Household tasks
· Assistance with daily personal activities
· Life stage assistance, life skill development
· High support coordination
Our team of dedicated and experienced professionals will work with you and the NDIS to navigate the system to provide you with access to the support and services you are funded for.
Free Guides and Factsheets
NSW Health COVID Resources for People with Disabilities
NSW Health launched new accessible resources in relation to COVID-19. The site provides accessible information on topics including:
· What is COVID-19?
· Getting tested
· How to self-isolate
· Going to hospital
· Supporting people with disability
· Information in other languages
Frequently asked questions about the NDIS