Chronic Disease Management Services
What is a chronic disease?
Chronic disease impacts on the physical, emotional and mental well-being of individuals, and may affect daily activities, relationships and self-image. If you have a chronic disease, you can decrease your need to be hospitalised, avoid complications and improve your general health with the help of a chronic disease management service provider. Working with a professional chronic disease management services provider or caregiver also ensures that you will learn how to reduce discomfort and take better care of yourself.
What is chronic disease management services?
Vital Home Health Services provides care coordination and self-management support to help people with chronic disease to better manage their condition and access appropriate services in order to improve health outcomes, prevent complications and reduce the need for hospitalisation. Chronic disease management services work to improve your physical, mental and emotional well-being by reducing the discomfort that you experience from the disease. If you join our chronic disease management program, for instance, you will receive personalised care and professional management assistance for your chronic disease.
Our highly professional team can assist you to self-manage your chronic illness at a time that suits you, and in the comfort of your own home.
At Vital Home Health Services, person-centred care is at the heart of our services, where each client receives a service that is personalized, tailored and that takes into account each and every aspect of the person's life, personal surroundings and preferences.
Types of chronic diseases we help with
Some of the common diseases we support our clients with include (but are not limited to):
Arthritis
Asthma
Cancer
Chronic obstructive pulmonary disease (COPD)
Crohn disease
Cystic fibrosis
Diabetes
Epilepsy
Heart disease
Hypertension
Multiple sclerosis
Parkinson disease
We also ensure that if you have any other needs that they too are taken into consideration when planning your chronic disease management. It is our utmost priority to ensure the comfortability and wellbeing of our clients during these moments.
What is the process to get Chronic Disease Management support at home?
The process of receiving chronic disease management services is simple and we support our clients every step of the way so they feel supported and remain in control of all their decisions. through our chronic disease support programs, we can achieve this.
The first step is to give us a call directly to discuss your exact needs. It is during this call that we can gather all of the information we require to customise your management and care plan to meet your needs.
If you would like to make a referral, you can do so by clicking here.
What to expect when using Vital Home Health Services?
When you engage Vital Home Health Services to work with you and/or your loved one in managing chronic diseases, you can expect a professional and nurturing approach.
We work with you to create and deliver a personalised care and management plan we offer and deliver person-centred care.
Each of our clients receives a service that is personalised, tailored and that takes into account each and every aspect of the person's life wishes, personal surroundings and preferences.
Chronic Disease Resources
Below are links to some helpful resources for dealing with chronic diseases.
Other personal & clinical services we provide: Personal care such as washing & feeding Pain management Medication management Social care (such as emotional support and conversing) Auxiliary care (such as shopping & transportation)

Symptom management Constipation management Continence management Spiritual support Support for family members Domestic care (such as cleaning and preparing meals) Mouth care and prevention of ulcers Pressure area care Wound management including complex wounds Psychological support Bereavement counselling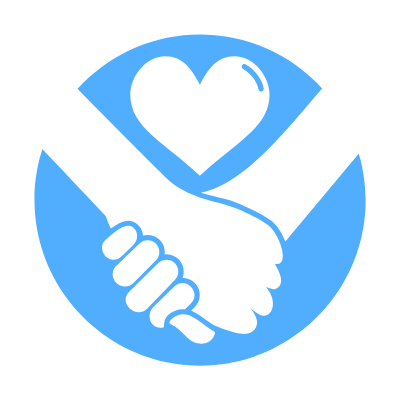 Affirming the end of life process Planning care (such as coordinating support)
Frequently Asked Questions: