What are dementia care services?
Dementia care services are an array of services provided to clients with dementia in order to support their day-to-day living and needs. While there is currently no cure for dementia, research has shown that there is much scope to improve the quality of life of people living with dementia through the management of symptoms and providing a supportive environment.
Person-centred care is paramount and very important. This involves developing a thorough understanding of the individual person and giving consideration to their cultural background, personal history, social and family networks, and preferences for activities when designing their care. Vital Home Health Services provides person-centred care at the heart of our services, where each client receives a service that is personalized, tailored and that takes into account each and every aspect of the person's life, personal surroundings, and preferences.
People with dementia and their nominated carer, are highly encouraged to be involved in all decisions and changes regarding their care and service plan. The supports and services our highly qualified care team provides are aimed at providing the best possible care and services with the aim of keeping people safe in their own homes and connected at all times.
Our experienced nurses and support workers will liaise with you and your nominated carer to recognise the early signs of dementia as well as provide support and assistance with activities of daily living for clients with dementia.
Dementia care services we provide: Personal hygiene Oral care Feeding and meal preparation
Gardening Auxiliary care Social and emotional support Education and support for loved ones Management of wounds Incontinence management Medication management Assistance with in and out of home respite Education and support for loved ones Client and carer support and advocacy Education on prevention of falls Identifying and providing referrals for support groups and services. Regular liaison with the client and their loved ones to create dementia-specific care/service plans that meet the client's needs and goals throughout the trajectory of the illness. Referral to My Aged Care for further assessment
(e.g. Aged Care Assessment Team referral)
What is the process of receiving dementia care services?
The process of receiving dementia care is simple and we support our clients every step of the way so they feel supported and remain in control of all their decisions. A major role for clients receiving in-home dementia care is to support them in maintaining their independence for as long as possible.
The first step is to give us a call directly to discuss your exact needs. It is during this call that we can gather all of the information we require to customise your dementia care plan to meet your needs.
During this initial call, we will discuss the types of nursing and support care services you/your family member needs.
Contact us today or if you would like to make a referral, you can do so by clicking here.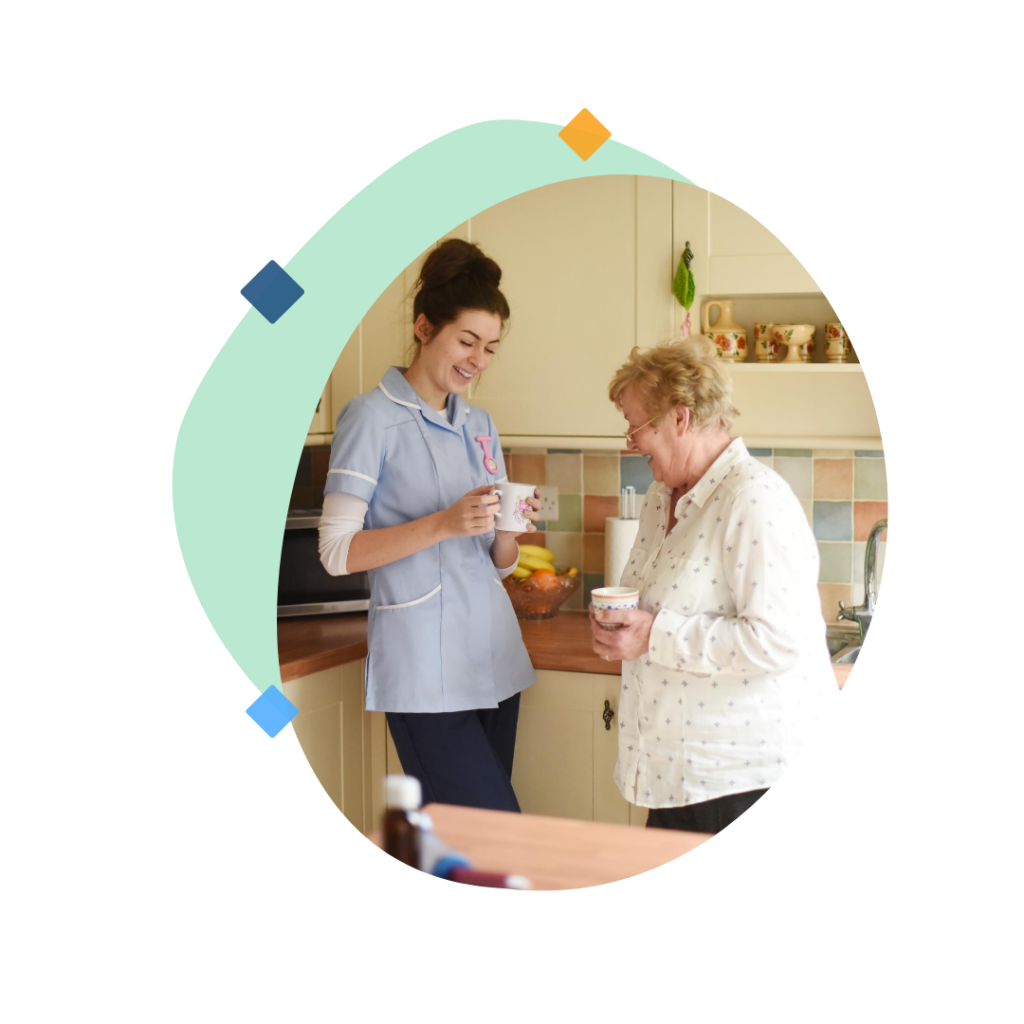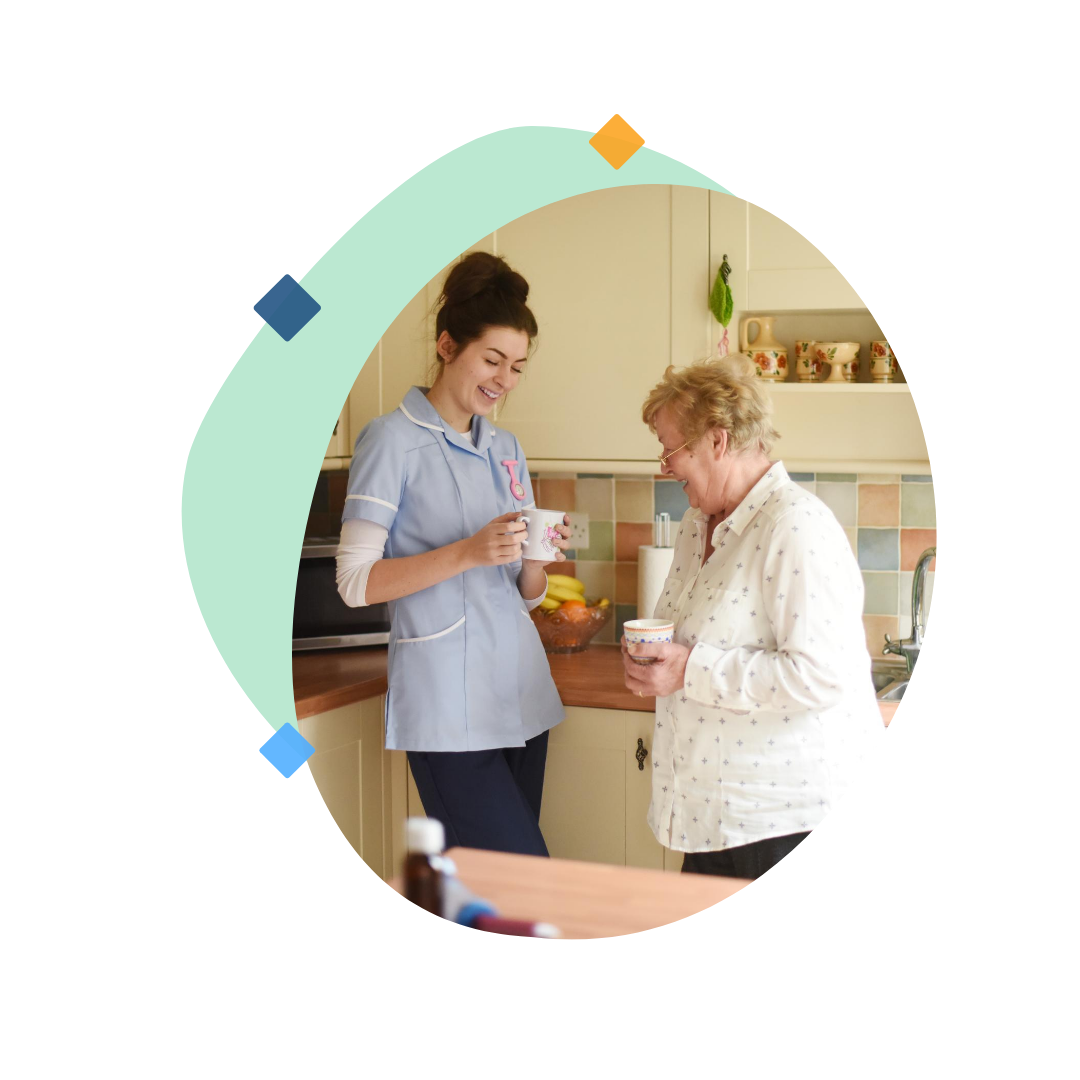 Receiving in-home dementia care
Receiving in-home dementia care is aimed at supporting our clients with many aspects of their daily lives. It is our goal to maintain the independence and confidence of our clients for as long as possible.
Our home support staff and services are aimed at ensuring our clients are comfortable and looked after well in their own home to make sure they are getting the most enjoyment out of their life.
Additional services dementia care clients may benefit from: