Many elderly Australians rely on carers, professional or unpaid, to take care of them and help out with their daily needs and requirements. These carers perform a vital role in caring for the elderly and it's a job that comes with alot of responsibility.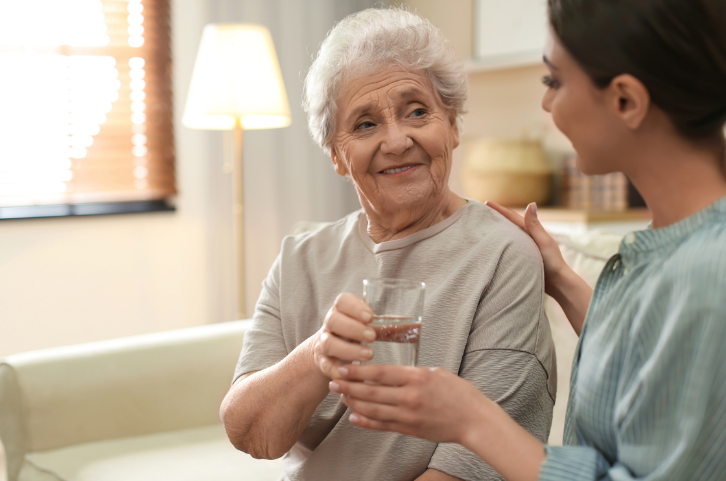 Respite care is another facet of caring for the elderly and in this post, we'll learn more about it and what its advantages are for you and/or a loved one.
What Is Respite Care?
Respite care is a service designed to give the regular carers a break. The carer could be a family member, a professional caregiver, or a friend of the recipient of care. Everyone needs a break from their job roles for numerous reasons, and respite care provides a stand-in carer to take over the role while the regular caregiver is absent.
The Advantages
The advantages of respite care include giving the carer a much-needed break from a role that can be demanding at times. Instead of the recipient being left without a regular caregiver during the carer's absence, a temporary caregiver steps into the role and fills the void until the regular carer returns.
Another benefit for the elderly is the recipient will still have someone there, in their home, to administer care on every level that it is required.
This way, the person being cared for doesn't miss out on the care they need on a daily basis, while the regular carer also gets a well-earned break for whatever reason they require one.
Another advantage is the regular carer will return to the role feeling refreshed and rejuvenated; which is vital for responsible and efficient caregiving on an ongoing basis.
The Importance of Respite Care
Without respite carers being available to step into the role of caregiver when the regular carer isn't available or needs to take a break, the elderly recipients of care would be left high and dry with no one to look after them on a daily basis. If these carers were not available, either the caregiver would never be able to take some time off, or if they did, they'd be leaving the person they care for all alone without someone to look after them.
Having carers available also opens up new job roles for professional caregivers. It ensures that there is always care available for each and every elderly person who requires it and that no one is left alone at any time.
Without respite care, both regular carers and the people they care for would be short of options when it comes to the carer needing time away for whatever purpose.
Respite carers are trained professionals and are capable of expertly administering all facets of personal care for the elderly.
How Much Respite Care Are You Allowed?
The amount of respite care can vary. Sometimes, a regular carer simply needs a few hours a day or a week to have a break from the caregiver role. At other times, the carer may need to be absent for a few days or even a few weeks to take a holiday.
There are also times when a personal emergency may arise, and the carer needs to take time off to take care of the emergency.
Respite care offers flexibility in the caregiver world, something that is vital for everyone involved, including the elderly person being cared for.
What Are the In-Home Respite Care Costs?
This will vary depending on who you hire for respite care, as well as the hours and services of care that are required. The best way to determine the rates is to get in touch with the respite care service and make enquiries. If you can be specific about how much respite care is needed (as in the amount of time and when), along with the patient's details and level of care required, the respite care service will be able to determine a price.
For the very best in respite and personal care services, get in touch with Vital Home Health today.