As we approach the end of a stressful 2-year pandemic, we want to highlight the hard work done by our staff during this time.
Therefore, this month's 'Staff Star of the Month', is the whole Vital Home Health Services team including our children and grandchildren!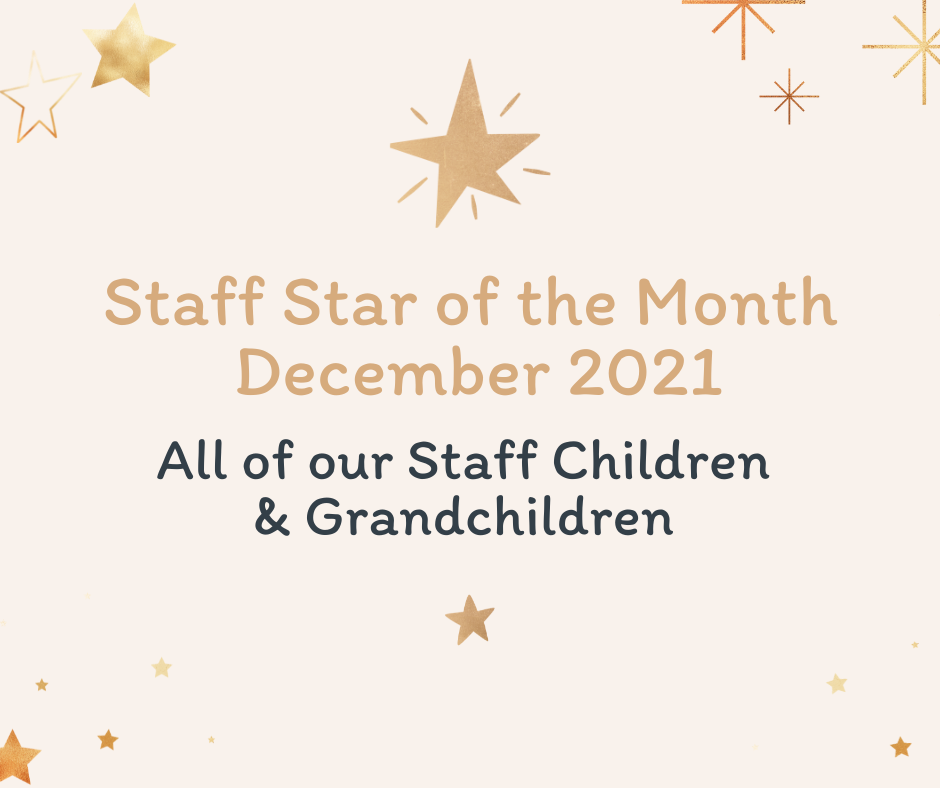 The Stars of this month are all the wonderful children and grandchildren of our hard working Staff!
Thank you to all of the wonderful children and families of our Vital Staff!
From our hardworking frontline staff who are caring and supporting our clients, day in and day out, to our dedicated and supporting office team – each and every one of you plays a role in contributing to the success of Vital Home Health Services – keeping our clients safe and happy, whilst delivering care in some of the most difficult situations of recent times.
We appreciate all of your work and acknowledge your amazing efforts. We want to wish you all and your families a wonderful Christmas for those that celebrate it and a Happy New Year!
For those of us that don't celebrate Christmas, we hope you will still share in and enjoy this festive season with your family, friends, colleagues and loved ones!
We look forward to working with you all in the new year!