Winter is a tough time for many seniors, who may find it harder to get out and do things. It can be hard to get out of bed when it's cold, dark, and windy outside.
As we reach old age, keeping warm in winter becomes a challenge. Our bodies tend not to feel the effects of cold weather immediately. And this can be particularly dangerous for clients living with diabetes, thyroid problems, Parkinson's, arthritis or dementia/memory loss. Thus, staying healthy in winter for seniors is very important.
However, locking in and staying at home to prevent shivering into the bitter cold of winter is also not the answer. Winter blues is also a serious issue for seniors. It can lead to depression and other mental health issues. But it's also preventable—and we've got some winter tips for seniors to ensure that they are warm and safe during winter. Whether you are a family member or a carer, we'll teach you how to beat the winter blues!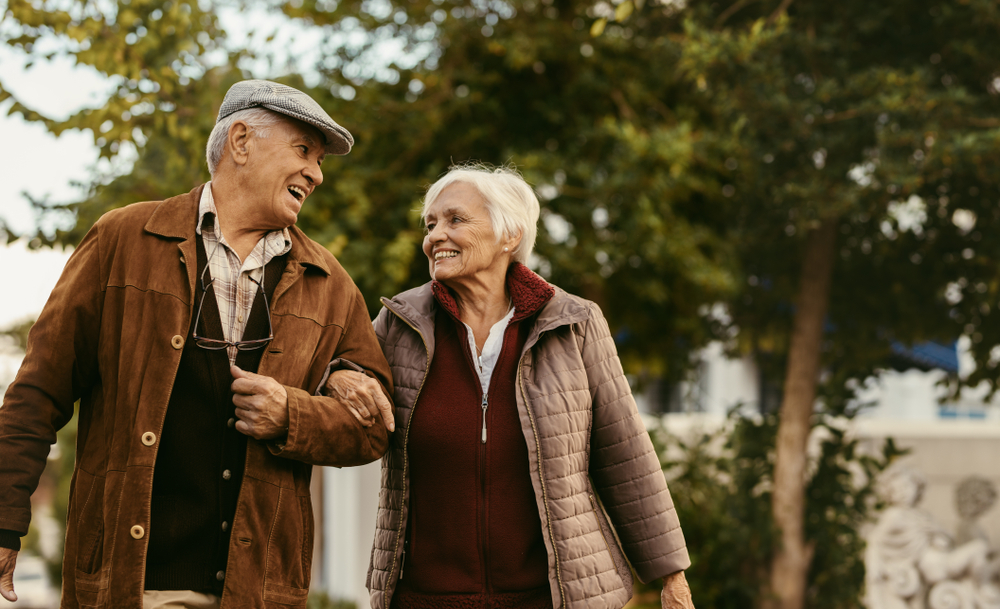 Winter safety tips for seniors
Senior winter safety tips while indoors
There is nothing better than being comfortable and toasty at home during winter. To keep the house warm enough for a senior, here are some tips:
If there is a thermostat, make the temperature somewhere around 22° celsius.
Close windows to avoid cold breeze from entering the home.
Close doors when not in use to make heating solutions more effective.
Check that no additional drafts are coming through the home – take note of door and window frames. Depending on the condition, a repair may need to be scheduled if cold air is getting in.
Get additional blankets for your client to have in the living room and bedroom so that they can have additional warmth over their legs.
Seniors should be dressed warm, even with the heating on, while ensuring they are comfortable and able to move and do things.
Fireplaces, electric blankets and portable heaters may be enticing, but it's important to be aware that they are a fire hazard and should be used in moderation. Seniors may not be able to escape a fire as quickly and may even forget that these are on. Blankets with timers may be a good option. However, these must always be laid flat when in use.
Ensure they are being checked on regularly. This may require collaboration among family, neighbours, carers and other people in their lives.
Senior winter safety tips when outdoors
As lovely as it would be to stay inside all the time during winter, seniors have to go out to get things done, such as groceries and visiting doctors. To let them stay warm and safe outdoors, make sure to follow these tips:
Wear the appropriate clothing for the weather. If it's raining, take an umbrella and wear waterproof clothing to ensure that your client's body remains dry. If it's cold, make sure they wear plenty of loose layers, which help keep the heat around the body.
Additional items like a hat and scarf are important as they keep the neck and face warm – an area where body heat can be lost if uncovered!
Ensure shoes with a firm grip are worn to avoid slipping on wet surfaces.
Long socks are great under trousers to keep legs warm.
When returning home, change their clothes if they get a little wet or extremely cold.
How to stay healthy in winter for seniors
1. Watch their daily food intake.
Sweet and fatty foods are best eaten during the winter. However, keep their amount in check as too much of anything can also be bad for the body. It's also important to make sure that seniors eat foods rich in vitamins A and D, antioxidants and probiotics, and essential minerals like zinc to keep their bodies strong.
2. Keep their body moving.
Regular exercise can boost the mood and help strengthen the bodies of older people. Whether it is a simple indoor exercise or a short walk outside your home, it should help them jumpstart their day with more energy!
3. Keep track of doctor's appointments
Prevention is better than cure. Make sure to be updated with their doctor's appointments. For their safety, try to arrange a contactless check-up.
4. Watch out for signs of seasonal depression.
How to beat the winter blues for seniors is one of the hardest things to battle during winter. Some of the best winter tips for seniors to overcome this include seeing their family and friends whenever possible and doing activities they enjoy the most. If the weather is not conducive for a visit, a virtual hangout is also possible. Seniors should stay connected with the people they love as much as possible.
Our elderly loved ones will surely be able to welcome spring with a healthy body and positive mind with these simple and manageable winter health tips for seniors! To add to this list of healthy things to do, we also have a list of winter activities for seniors with dementia. These activities are something you can easily do with them. They are easy to access and enjoyable. But most of all, these will surely make them feel loved and cared for.
Winter activities for seniors with dementia
1. Decorating garden pots
Since spring is coming up, this would be an engaging activity for them, they have something to anticipate, and the colours they are putting in together will surely brighten up their mood!
2. Playing their favourite music.
Playing familiar songs that trigger memories of past experiences is a great way to spark up a conversation.
3. Tea and hot chocolate tasting
With so many options to try, tea will stimulate your loved one's senses of smell and taste. It's even more fun with colourful teacups and mugs!
4. Journal writing
Creating a lovely keepsake of important moments they're eager to share while having a conversation with them is one of the sweetest activities you can partake in with your loved ones with dementia.
5. Puzzles, cup stacking games and board games
These activities are a great way to stimulate their minds while enjoying some quality time with them.
Keep your seniors safe this winter!
When the winter months roll around, it's easy for seniors to feel down or get sick. The days are shorter, the temperature drops and seniors are prone to many illnesses.
To help keep them safe and healthy, you'll have to do a little bit of planning. If you want to beat the winter blues for seniors, make sure that you follow our tips.
With these points in mind, seniors can be safe and warm during the winter.
During the colder months, make sure that they get their check-up regularly. Vital Home Health Services performs all essential checks to ensure that our senior clients are secure, comfortable and healthy in the comfort of their homes! We also make sure that they are prepared when brought outside.
It is extra important that we take precautions right now. Let's work together to overcome the pandemic. Make sure you're updated with our COVID updates here.
Do you or a loved one need extra care at home this winter? Contact us with any enquiries today.