ANZAC Day this year will be very different for all Australians and New Zealanders. ANZAC Day is one held very close to our hearts here at Vital particularly because we work with so many wonderful veterans.
Not to worry though there are many ways you can still get involved in the celebrations right from your lounge room, front yard or balcony. We have gathered a list of resources below as to where and how you can tune into the ANZAC Day 2020 celebrations in isolation.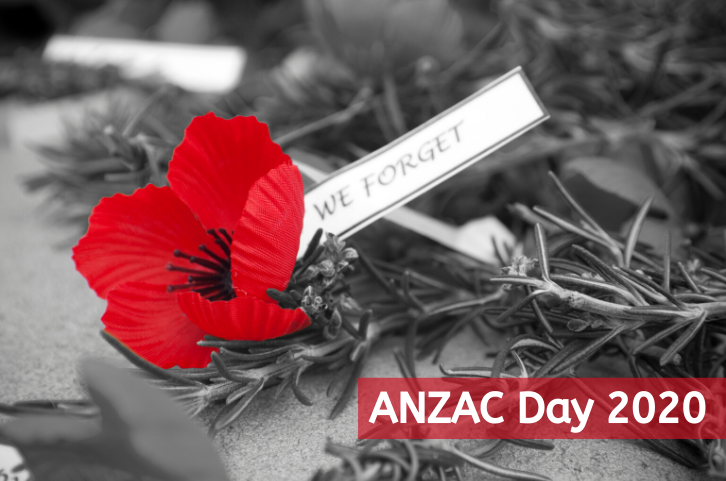 Watch the national service
The National Commemorative Service will be held from 5.30 am AEST.
It's being broadcast from inside the Australian War Memorial (AWM) in Canberra, and you can watch it live on ABC TV, listen on ABC radio, or stream on ABC's YouTube or Facebook feeds.
Stand in your driveway or balcony at 6am
As the nation is stuck at home people are expected to be lighting up their driveways and balconies at 6am.
This is roughly the time that the Ode, the Last Post, the Minute's Silence and Reveille will be happening at the national service.
There are a few ways people can coordinate their outdoor services, such as:
Listening to the TV, if you're standing on a patio or verandah
Setting a TV up in the garage if that's close to your driveway
Streaming on a device, like an iPad or phone, and carrying it with you.
If I miss dawn service?
From 10:00am AEST, you can catch the broadcast of a special Anzac Day event at Sydney's Hyde Park Anzac Memorial. Then from 11:30am AEST, tune in for a quiet moment of reflection including the Ode, the Last Post and a minute's silence.
This is the time of day the Anzacs landed at Gallipoli on April 25, 1915, and traditionally the time the Gallipoli dawn services are held.
Virtual visits
The Virtual War Memorial Australia website offers people a chance to "visit" the War Memorial while still staying safe at home. People can also contribute photos and information about their war veteran relatives.
Music From the Home Front – Virtual Music Festival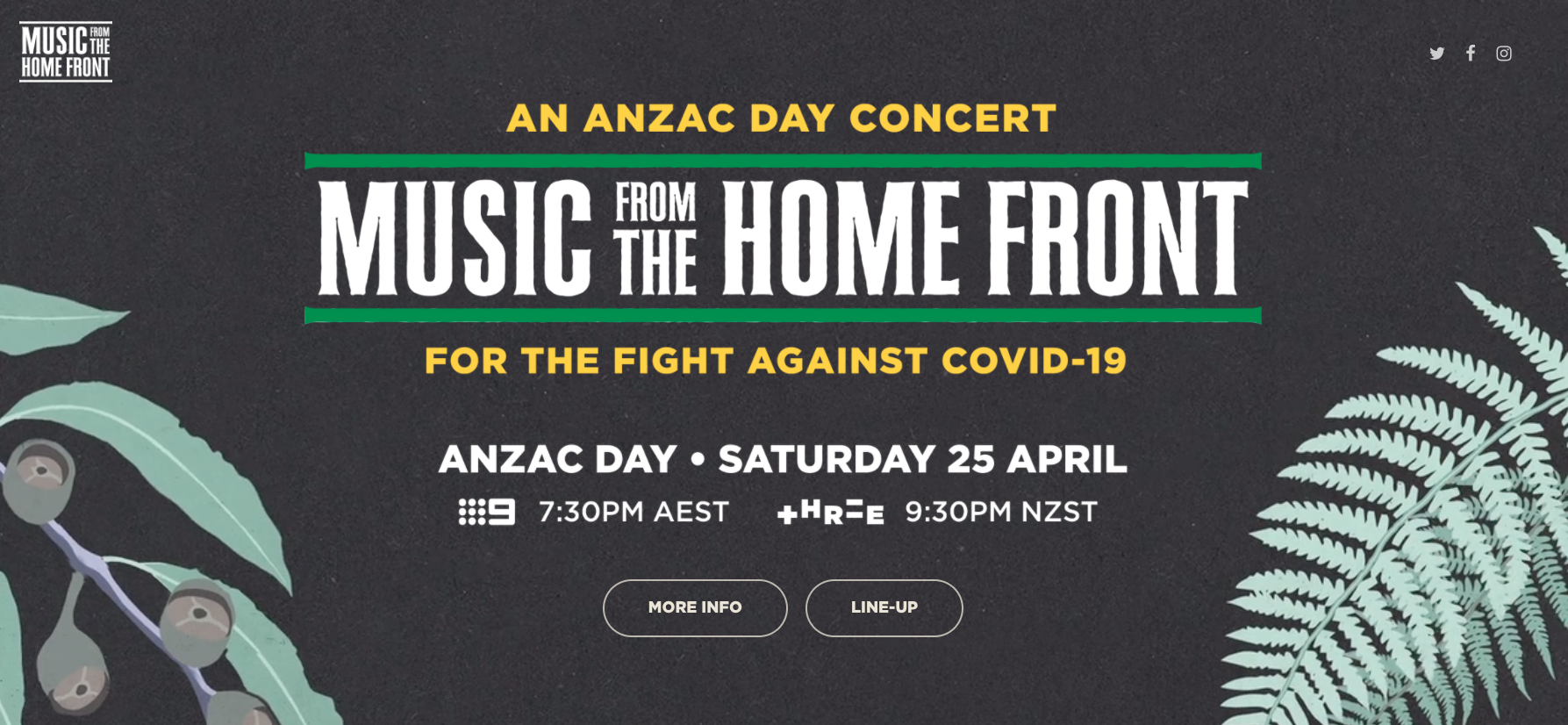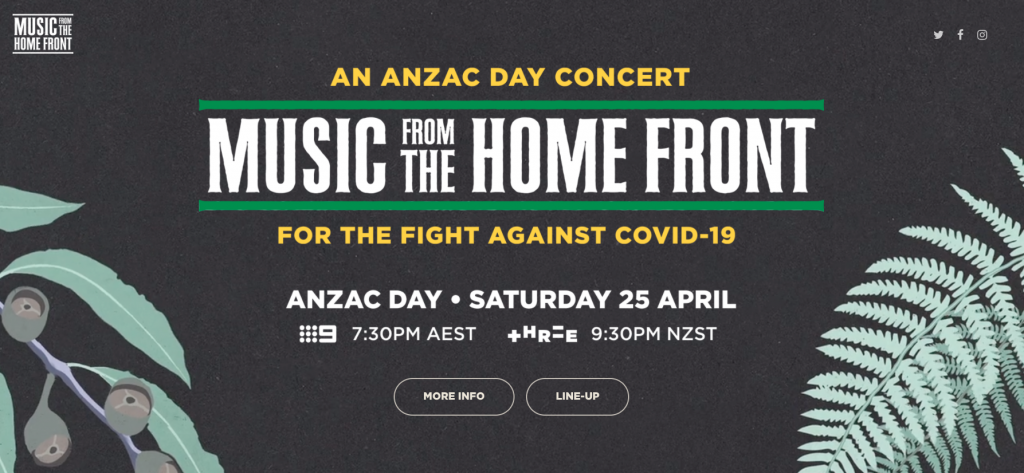 AN ANZAC DAY CONCERT FOR THE FIGHT AGAINST COVID-19
On an Anzac Day like no other, the Australian and New Zealand music community will join together to pay its respects and celebrate the mateship between two great neighbouring nations. While recognising and acknowledging the Anzac message, we also turn our attention to those that are currently fighting on the COVID-19 front line and say, 'thank you'.
Tune in from 7:30 PM AEST on Channel 9