At Vital Home Health Services, we often use the saying 'home is where the heart is'. 
Unlike an assisted living facility, choosing to receive health care at home enables you to have complete independence and control of your life. 
So, how do you identify the best home health care services available?
As a community-based nursing organisation and disability support provider with over 30 years of experience, Vital Home Health Services knows a thing or two about finding the right health care at home to suit your circumstances.
Here, we share the 7 key considerations when looking for the best home care for yourself or a loved one.
The Variety Of Home Health Care Services Offered
In caring for the elderly, disabled, and sick, be prepared for the various stages your loved one will go through. It's not a uni-dimensional stage of life, and needs will change in line with those stages – often rapidly. This makes it crucial for your home care health provider to offer a wide range of services, ready to adapt as those needs change, preventing you from spending time and effort finding an alternative home health care provider when you least want to.
The best home care providers in Sydney should offer the following:
Learn about the services on offer at Vital Home Health Services here.
The Quality Of The Health Care Team
Over time, it is likely the kind of home health care your loved one needs will become Clinical. From redressing a wound or administering medication to looking after their general well-being, it will be necessary to have a professional nurse helping them.
It's important the team providing home health care services includes experienced registered nurses. Their knowledge, expertise, and skillset ensures the best home care is delivered to a high standard. In addition, a registered nurse knows how to deal with difficult situations that occur at times – for example, when a person is refusing their treatment or medication.
At Vital Home Health Services our team includes registered nurses, ready to use their extensive knowledge and experience to provide only the highest quality care to our customers.
Accreditations and certifications
In the home health care services industry, several accreditations and certifications are highly recommended for nursing providers to hold, yet they are not mandatory.
Of course, accreditations are closely linked to the quality of care provided and say a lot about the protocols a nursing provider follows.
Looking out for key accreditations is a cue to the quality of care a home health care services provider delivers. It means the provider has gone above and beyond in the commitment to quality and safety, while demonstrating the organisation's practices have been assessed to ensure transparency, accountability and excellence.

Vital Home Health Services is proud of our accreditation by the Australia Council of Healthcare Standards (ACHS) and our certification by the Australian Community Industry Alliance (ACIA). 
A Compassionate Team
Beyond all the professional skills, expertise, and experience lies another critical element: your home health care services provider must have a compassionate team. The ability to connect with people at the emotional level is crucial when caring for the elderly, disabled or sick. Compassion helps the nurse to work calmly and remain patient during tricky moments in their day, persevering to overcome challenges and ensure they always deliver optimum care. 
Knowing your loved ones are in the care of such professionals helps remove any anxiety and worries you might have. So, it is as critical for you as it is for them!
How do you spot compassion in a home health care services provider before working with them? We recommend you arrange to speak with one of the nurses and ask them questions about how they handle challenging situations, helping you to get a feel for how they work.
Fees And Funding
Being transparent, receiving health care at home in Australia can be costly. Fortunately, there are several funding options available to you, and we recommend this is something you explore immediately when considering home health care services for a loved one – do not leave it until after you receive your first bill!
Be aware that not all home nursing and care support service providers are approved for the funding options available to you. So, if you are considering using a particular type of funding you are eligible for, find a provider who is approved AND your best meets your needs. For example, if your loved one has served in the uniformed services, the Department of Veteran Affairs has funding schemes available for veterans and war widows.
NDIS
The National Disability Insurance Scheme (NDIS) is a Government-backed initiative to help people with a disability to afford their care costs.
Is your home health care services provider NDIS Registered? If yes, then paying for health care at home in Australia becomes more affordable.
In addition to the reduction in your costs, choosing an NDIS-registered home health care services provider assures you of their approach to quality, professionalism, qualifications and training. Ultimately, due to the rigorous assessment they have gone through to achieve NDIS status, you will have peace of mind that your loved one is in the safest caring hands at all times.
Learn more about how Vital Home Health Services are an approved NDIS provider here.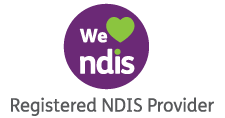 The Reputation Of The Homecare Health Provider
Our final consideration is by no means the least important one – rather, it could be the most critical: the reputation of your home health care provider.
If all six considerations above are met, your provider will likely enjoy good standing in the industry and local community, with extremely happy clients who speak highly about their services.
Everybody wants to feel safe and happy in their life, whatever their circumstances – it is no different to someone receiving care. Ultimately, the responsibility of those working in home care, nursing and support services is to help their patients feel that way.
The best home care providers are usually those who have served the community over many years, an established business that has stood the test of time thanks to their dedication and compassion. Choosing an established, reputable home health care provider ensures your loved one receives the highest-quality care and leads a happy life – and if they are happy, you will be too.
The considerations discussed here can be the tipping point when choosing your home health care services provider. If you want to understand more about these considerations, get in touch with our team today.
Vital Home Health Services is led by a highly professional and experienced Registered Nurse with over 30 years of experience in both the public and private health sectors. Having a Director of Nursing of this calibre and experience has helped Vital Home Health Services to become one of the fastest-growing community nursing and support services providers in Sydney.
If you would like to discuss your home health nursing care needs and our support services including disability care, or have a question you would like to ask,  contact one of our friendly team today.