At Vital Home Health Services, we often say 'home is where the heart is'. 
Having care at home as opposed to an assisted living facility enables you to have full independence and control in your life. 
In-home care with Vital Home Health Services gives people confidence knowing they can always call on the appropriate people with the right qualifications and experience to enable them to stay independent, safe, and happy at home.
As a community-based nursing organisation and disability support provider with over 30 years of experience, we know a thing or two about identifying the best home health care/services in Sydney. 
In this article, we cover the 7 key considerations you should look at when looking for care for yourself or a loved one.
1. The variety of services
In caring for the elderly, disabled, and sick, one must be prepared for the various stages they will go through. It's not a uni-dimensional stage of life. At different stages, needs will differ. To add to the complexity, the transition can happen very rapidly. Hence, it is important for the home care/services provider to offer a wide range of services. It will save you the time and effort in search of an alternative home health care provider in the event you need to, because your existing provider does not provide the service your loved one needs.
Some of the services you should look out for include:
Clinical nursing
Chronic disease management
Palliative care
Disability care experience
Dementia care
High-intensity support services
Learn about the services on offer at Vital Home Health Services here.

2. The quality of their health care team
Over time, it is likely the kind of home health care your loved one needs will be Clinical in nature. From a change of wound dressing, medication to general well-being, they are more likely to require the help of a professional nurse. 
It's important for the healthcare team to comprise experienced registered nurses. Their knowledge, expertise, and skills not only ensures the quality of work that needs to be done. Above all, it's their ability to handle difficult situations that may occur from time to time, for example, refusal to get treatment or to be diligently taking medication.
At Vital Home Health Services we employ experienced registered nurses, so you can rest assured we have the knowledge and experience required to provide only the best of care that is of the highest quality standards.
3. Accreditations and certifications
This factor is linked closely to the quality of care and specifically focuses on accredited practices and quality protocols a nursing provider is following. Contrary to popular belief, there are a number of accreditations and certifications which although are highly recommended, are not mandatory for nursing providers to hold. 
Vital for instance is proud of its accreditation by the Australia Council of Healthcare Standards (ACHS) as well as its certification by the Australian Community Industry Alliance (ACIA). 
Looking out for key accreditations is a cue to the quality of care instituted by a nursing /disability care provider. It means the provider has gone above and beyond when it comes to the commitment of quality and safety of care. Further, it demonstrates the organisation's practices have been examined and scrutinized to ensure transparency, accountability and continued excellence.

4. A compassionate team
Beyond professional skills, expertise, and experience, your home health care provider must have a compassionate team. They must be able to connect at the emotional level with your loved ones. There will be trying moments. Without patience and perseverance, these moments can negatively impact the care providers too. Their compassion acts as a cushion against these challenges. 
Knowing your loved ones are in the care of such professionals takes away the anxieties and worries you may have.
It may seem difficult determining compassion amongst a provider but we recommend speaking to one of the nurses and asking them thoughtful questions on how they handle particularly challenging situations.
5. Fees and funding
Do not leave this to later. It's best to have it discussed and deliberated on from the onset. Home nursing and care and support services can be costly. Fortunately, there are funding options available. 
Not every home nursing and care supports service provider has approvals for all funding options available for clients. Find one that suits your needs best and meets the modes of funding you are eligible for. For example, if your loved one has served in the uniformed services, the Department of Veteran Affairs has funding schemes available for veterans and war widows.
6. NDIS
Is your home health care provider NDIS Registered? The scheme helps families with the costs associated with a person requiring care and support services to mitigate these costs.
Knowing that your NDIS care and support services provider is Registered with the NDIS Quality and safeguards commission gives you peace of mind that your provider ensures staff on all levels have the required training, qualifications, and policies in place to protect you and keep you safe at all times.
Your care and support services must be free from discrimination, abuse, or neglect.
Learn more about how Vital Home Health Services are an approved NDIS provider here.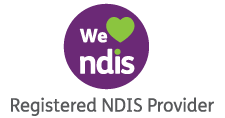 7. The reputation of the home health care provider
We've left this to the last not because it is not important. It is probably the most important. If they tick all of the boxes above, they are likely to enjoy good standing. Both you and your loved one will have the peace of mind they are in safe hands.
Feeling safe and well looked after are of vital importance. They are prerequisites to leading a normal and happy and healthy life as possible. And this is at the heart of home care, nursing and support services.
Care and support services providers that have been serving the community over many years means the provider is well placed and has stood the test of time in their dedication and compassion capabilities. Choosing established, experienced and compassionate professionals ensure your loved ones will continue to lead high-quality lives.
The considerations discussed in this article can be the tipping point when choosing your home care Nursing and support services provider. To understand them better, get in touch with us today.
Vital Home Health Services is led by a highly professional and experienced Registered Nurse with over 30 years of extensive experience in both the public and private health sectors. Having a Director of Nursing who has such extensive knowledge and experience has allowed Vital Home Health Services to become one of the fastest-growing community nursing and support services providers in Sydney.
If you would like to discuss your home health nursing care needs and our support services including disability care, or just have a question you would like to ask, please do not hesitate to contact one of our friendly staff members.