COVID-19, to say the very least, has really made things difficult. One minute its work as usual, next minute its lockdowns, masks, restrictions and working from home.
In comes Zoom – a video chatting application that was arguably more contagious than COVID-19 itself. As the world went into lockdown, Zoom came to the rescue, keeping families in touch, workplaces functioning, helping us all feel connected – even when we weren't together in person. Part of Zooms success is that its interface is so simple, and fairly simple to use. On top of this, Zoom meetings have some of the best security, featuring password protection, which allows only those invited to the meeting access (providing no one shares the password to others).
Dementia Australia have released some fantastic resources for carers and relatives who are unable to visit those with dementia in person (whether it be because they are immunocompromised, or because of any lockdowns or restrictions that may be in place) who want to utilise Zoom to keep in touch with those who don't require in-person assistance.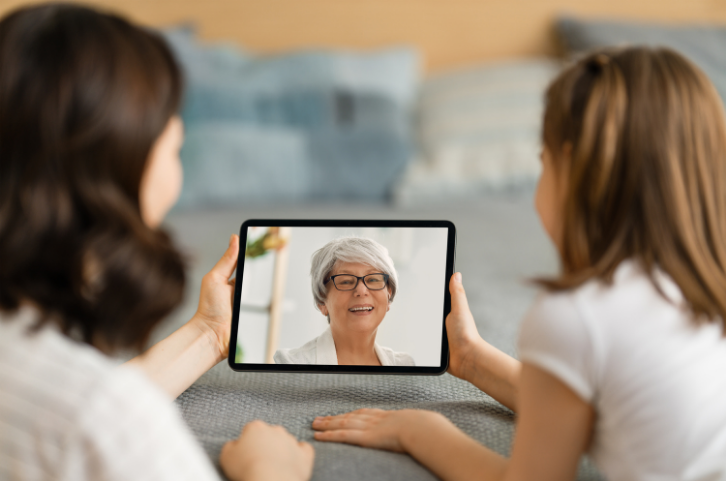 Firstly, a guide on how to use zoom
This PDF goes over the basics for anyone wanting to start using Zoom, as well as gives a brief overview of items needed to get started.
This is a very short guide, which can be sent to your clients to explain to them how to join a Zoom meeting. Included is a link to a video which shows how to join on different devices.
How to get the best out of the experience
Next up is a guide which essentially goes over good etiquette when engaging with others on zoom. These tips probably work best when in meetings with multiple participants, however it's a good resource for you and your clients to go over and get used to.
How to hold a dementia-friendly meeting
This guide goes over how to organise a meeting specifically with dementia clients. There is a lot of very useful suggestions you may want to take advantage of, such as setting up a practise session in person prior to any meetings, or keeping any contact information nearby in case there are any technical issues.
And finally, Zoom – tools and examples
This last guide includes free printable signs that those with dementia can use during calls if needed. They have captions like "Please stop I'm confused", "I want to speak please" and even some happy and sad faces.
Whilst these tips focus mainly on utilising the Zoom software, its encouraged that you follow some general principals on how to talk with people with dementia to make a positive difference to their lives.
Talk to the individual, rather than the carer or relative.
Treat them with dignity and respect.
Don't question a diagnosis.
Patience and understanding are appreciated.
Make use of clear signage.
Speak clearly.
Make connection and ensure you have their attention.
Avoid distractions like bright lights and loud noises.
These are outlined in detail in a handy PDF by Dementia Australia, and can be read here.