World continence week is between June 15th to June 22nd. During this week all around the awareness is being raised about incontinence issues in seniors, and particularly for us in our older Australians.
This year the Continence Foundation of Australia is asking older Australians to 'Invest in Continence'!
"Did you know that incontinence is one of the leading reasons for Australian seniors being admitted to residential aged care? We want to change that through education and encouragement towards healthier choices by asking Australians to Invest in Continence."
What is incontinence?
Incontinence ranges from having just a small leak of urine to completely losing control of your bladder or bowel.
More than 5 million Australians have some form of incontinence, from young children to older people living in care. More than 6 in 10 women and about 3 in every 10 men will be affected in some way. In women, incontinence is more common as they get older.
Most don't ask for professional help.
Incontinence, however, can often be cured or at least treated and managed. The first step is to talk to your doctor.
Healthy habits to prevent incontinence:
Source: Continence Foundation of Australia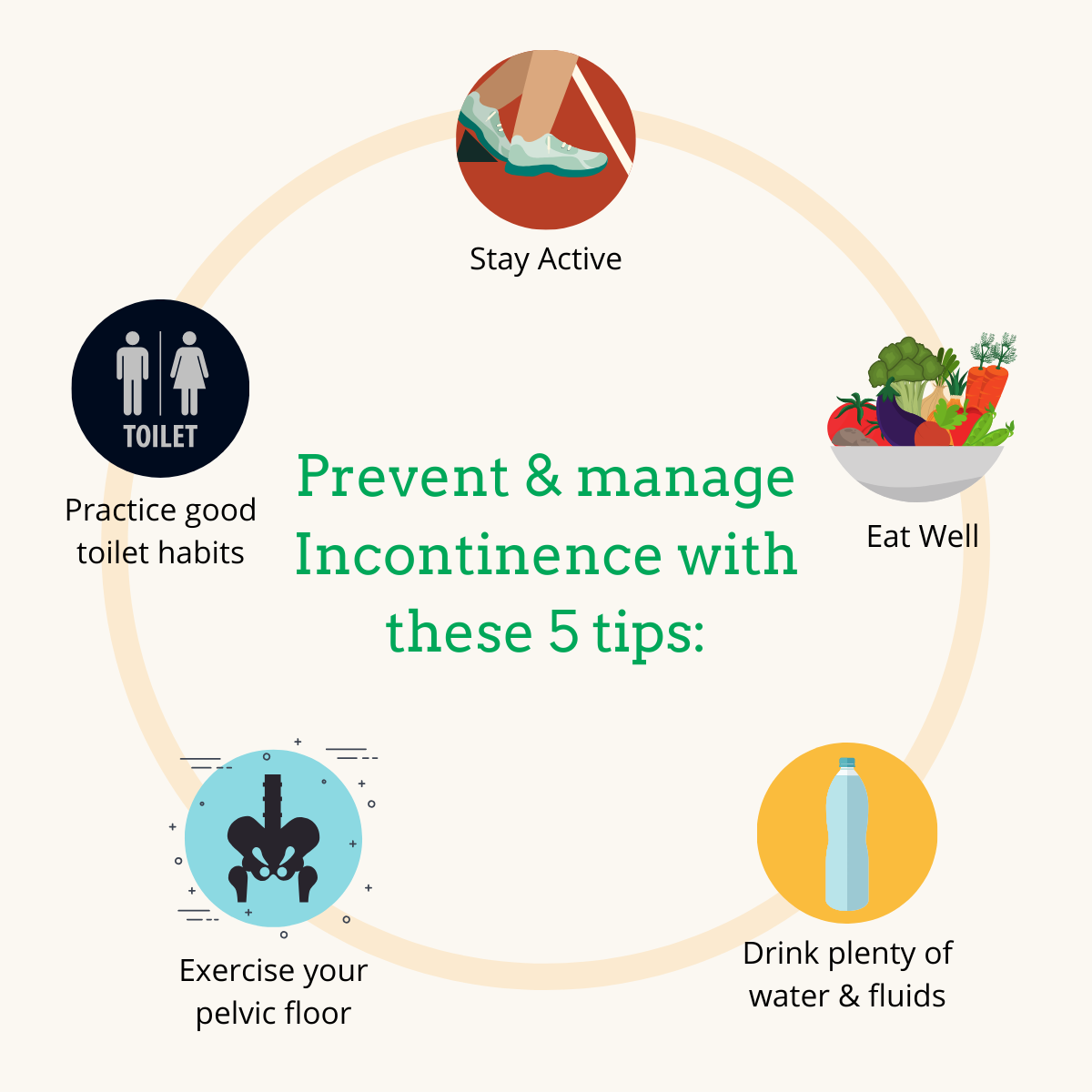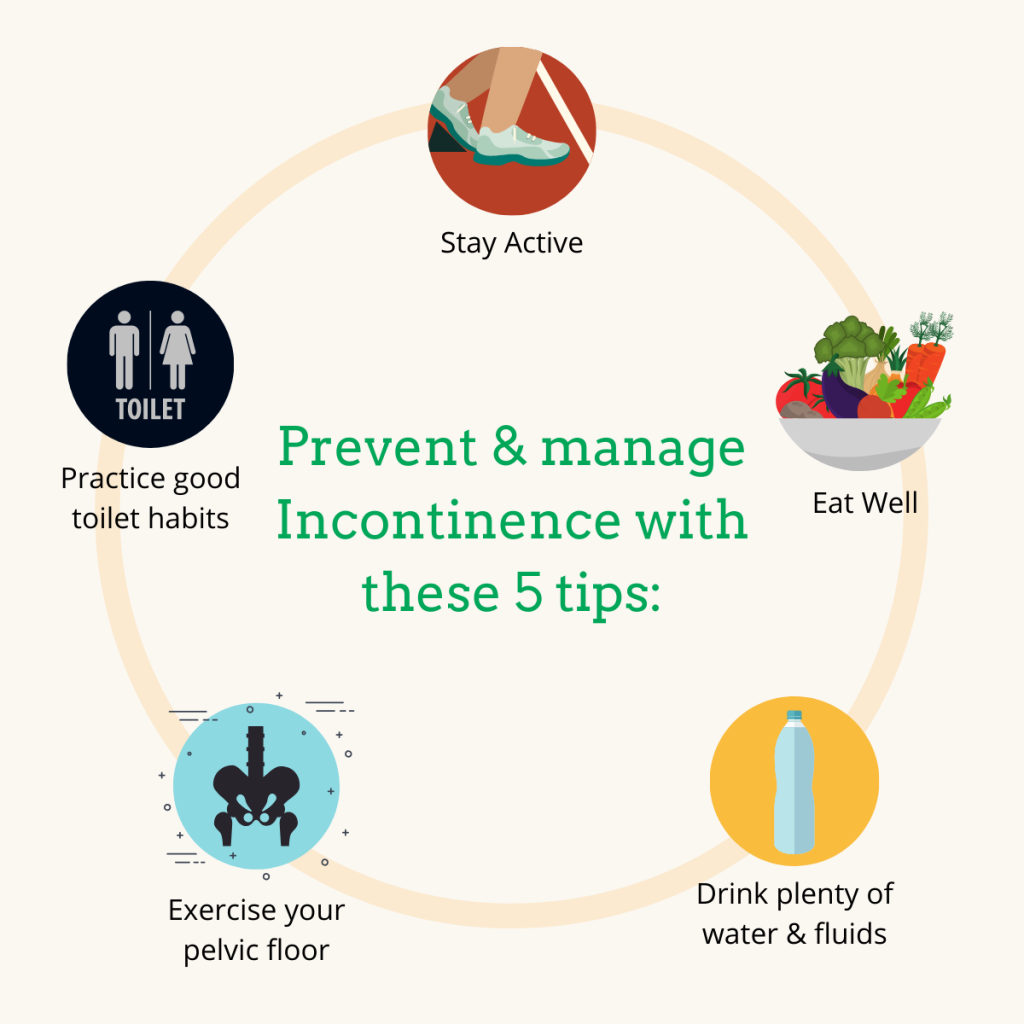 Additional Resources:
If you are interested in learning more or getting additional advice on incontinence management and support please contact us or make a referral here.