In this blog post, we're going to share some of the latest Covid-19 resources for you to stay in the loop.
EASY READ RESOURCES
This page, from the NSW Government, has links to Easy Read resources which explain COVID-19 with words and pictures. Find it here.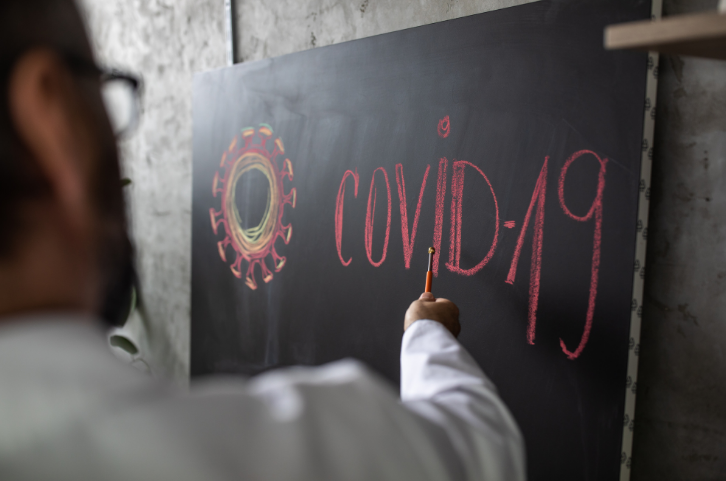 IS IT TRUE? – FACTUAL, ACCURATE VACCINE INFORMATION
This webpage on health.gov.au aims to provide accurate, evidence-based information about the virus and answers to commonly asked questions about Covid-19 and the vaccine. Naturally on social media we see a lot of conflicting opinions and unless you think to fact-check everything you see online, you may misinterpret something untrue as a fact. That's why having the "Is it true" page in mind is helpful so you keep yourself and family clued up on the vaccine and virus.
Visit the "Is it true" page here.
With frequent new COVID-19 vaccine developments, it's normal for people to have questions or concerns, and possibly feel unsure about getting a vaccine. To support you and those around you to make an informed decision, you can access accurate, evidence-based information on the Department of Health's website.
COVID-19 vaccines – Is it true? Provides clear information addressing common questions and concerns, and separating misinformation from the facts. This resource includes evidence-based responses to a broad range of questions including:
Answers to common questions on COVID-19 vaccines are available in 63 languages.
There is also a range of information about COVID-19 vaccines available in English and translated in 63 languages.
Another excellent resource is the Department of Home Affair's website which features Misinformation and truths about Coronavirus (COVID-19) providing the facts to common misinformation about COVID-19 and vaccination.
A fact sheet is also available on misinformation and the facts on COVID-19.
NSW COVID-19 RULES
Another page from the government, this page is being updated often to make sure that the rules regarding Covid-19 are up to date and are accessible for members of the public, so everyone can stay safe and informed on what they can and cannot do. This is especially useful for if you are travelling to other states or overseas.
Visit the page here.
AUSTRALIAN GOVERNMENT CORONAVIRUS HEALTH ALERT
This section of the government website is dedicated to showcasing the current alert status of the virus. At the time of writing this article, it is "Active" – a status we don't see changing anytime soon.
This page also includes information on the symptoms, latest news in all states, hotspot information, general advice and contact details of various helplines.
Visit the page here.
OLDER PERSONS COVID-19 SUPPORT LINE
The older Persons Covid-19 Support Line provides elderly people who are less tech savy and more comfortable talking over the phone with a way to ask for more information on the virus. The service is also available in other languages for ease of use.
We recently wrote a blog about the Multilingual version of the service, which you can read about here.
Visit the official info page on health.gov.au here.
COVIDSAFE RESOURCES
CovidSafe is a great hub for businesses or public places to grab necessary signage and social media content that will help customers see the maximum capacity of an establishment. The signs are easy to print, with contrasting text and background colour which is important for people with vision impairment so they are able to identify CovidSafe businesses.
Get CovidSafe resources here.
MULTI-LINGUAL COVID RESOURCES
IN-LANGUAGE VIDEOS – GET TESTED FOR COVID-19
The South Western Sydney Local Health District has developed these in-language videos encouraging the community to get tested for COVID-19 – see below.
Arabic/English:
https://www.facebook.com/SWSLHD/videos/416205089572104
https://www.facebook.com/SWSLHD/videos/556799645491541
https://www.facebook.com/SWSLHD/videos/1164780100684851
Assyrian/English:
https://www.facebook.com/SWSLHD/videos/1425843757788551
https://www.facebook.com/SWSLHD/videos/4149745728408223
Khmer/English:
https://www.facebook.com/SWSLHD/videos/293926695851020
Italian/English:
Spanish/English:
French/English:
SNOPES
Snopes is a general fact-checking website for those of us who use social media and are unsure if an article is true or not. It proves to be useful when looking at information about Covid-19 we see floating around on Facebook, as well as other topics. It's worth keeping in mind when browsing the web in general.
Visit Snopes here.
As you can see, there are plenty of ways to keep yourself up to date with what's happening with Covid-19. On top of these, we have been posting monthly Covid-19 updates for our staff, clients and families to assure you that we are following the latest guidelines and to keep us all in the loop.